December 17, 2021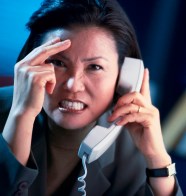 Utilities Kingston is warning customers to beware of pre-recorded voice messages, pretending to be from Utilities Kingston and demanding immediate payment for utilities. This is a scam. Several customers have reported this activity.
Customers are reportedly receiving automated phone calls from scammers from a variety of phone numbers, including 613-507-1118. The recording advises that the account is past due and threatens that the utility service would be disconnected if payment wasn't made.
If you receive a recording, message, text or phone call from someone posing as a utility representative and threatening to disconnect your power, do not respond to it - contact Utilities Kingston directly at 613-546-0000, Monday to Friday, from 8 AM to 5 PM.
If you receive a suspicious call:
Do not provide any personal information, including Utilities Kingston or credit card account numbers.
Collect any information possible about the caller.
Report the incident to the Canadian Anti-Fraud Centre at 1-888-495-8501. This agency collects information on fraud and works closely with police to solve these crimes.
If you become a victim of fraud through monetary loss, call Kingston Police at 613-549-4660.
Reminders:
Utilities Kingston does not send pre-recorded voice messages for past-due accounts, or otherwise call customers for payment.
Utilities Kingston requests overdue accounts be paid via Paymentus, its third-party credit card payment provider, or by contacting credit and collections at 613-546-1181, extension 2278.