Posted on Thursday, January 13, 2022 02:37 PM
Submitted: January 13th 2022
Kingston Police seek assistance identifying break and enter suspects: Copper theft
Occurrence #21-93573
Kingston Police are asking...
Posted on Wednesday, January 12, 2022 01:31 PM
On the 10th of January 2022, members of the Kingston Police Patrol Division received a check welfare call to an address in the west end of Kingston. Initial information indicated...
Posted on Monday, December 27, 2021 02:01 PM
Kingston Police are currently receiving complaints of an active phishing scam from fraudsters pretending to be associated with COSTCO.
Complainants are receiving text messages...
Posted on Monday, December 20, 2021 09:11 AM
Release Date: December 20, 2021
21-33646
Kingston Police investigators and members of the ROPE squad are continuing their efforts in locating Paul MacDonald who is wanted on multiple...
Posted on Friday, December 17, 2021 02:05 PM
December 17, 2021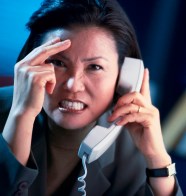 Utilities Kingston is warning customers to beware of pre-recorded voice messages, pretending to be from Utilities Kingston and demanding immediate payment for...